WORLD PRESS FREEDOM DAY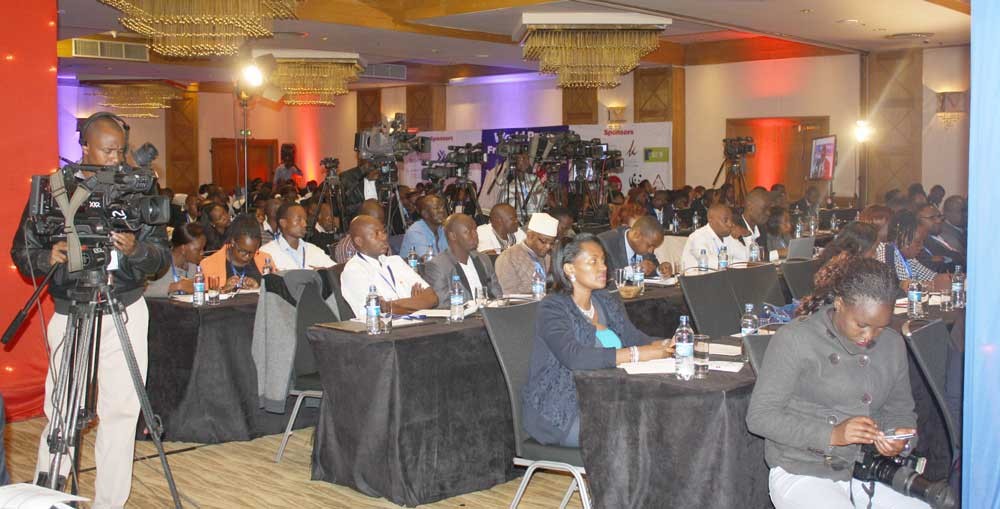 The Development Through Media (DTM) team was at the world press freedom day that took place at the Intercontinental Hotel on 3rd May 2016. The forum was organised by the Media Council of Kenya (MCK) to celebrate world press freedom with a focus on how far Kenya has come in its clamour for a free media as well as pointing out the challenges that the media landscape is facing and what can be done moving forward. Civil Society Organisations (CSOs), media practitioners and other stakeholders were participants at the event.

MCK is an independent national institution established by the media council act 2013 for purposes of setting of media standards and ensuring compliance with those standards as set out in article 34(5) of the constitution.

The authority protects and promotes the freedom and independence of the media. It prescribes the standards of journalistic, media practitioners and enterprises work. It ensures the protection of the rights and privileges of journalists in the performance of their duties.

The forum was important to journalists and media practitioners' world over because media freedom and access to information are key in empowering people. Through empowerment people will be able to take control of their own lives.

Some of the key areas of discussion were; Media Self-Censorship, Economic and Political Pressure in the Digital Environment, Media and technology.

Media and technology
Nancy booker pointed out that bloggers are generating content that the public are paying attention to and therefore cannot be ignored by the mainstream media. In addition as media makes strides on online content such as twitter and facebook, there needs to be regulation so as to avoid getting in trouble. Finally, journalists should be careful about the information they post online as this information can be mistaken to be the position of their respective organizations.

Media Self-Censorship, Economic and Political Pressure in the Digital Environment
Roselyn Obala noted that the media fear publicizing certain information because of being aligned to certain politicians or for fear of not getting adverts. It is therefore important to come up with innovative strategies to go around this.

Maina Muiruri pointed out that since the 2007-2008 post election violence, the media self- censored in the 2013 elections as they did not want to be blamed for propagating hate speech and political wars, consequently it was blamed for being too soft.

Douglas Okwatch pointed out that censorship can include labeling and can fall under
Face value transmission-this is where information is not subjected to further interrogation. This is most commonly done by journalists and editors.

How stories are framed-this is concerned with how reporters decide to report a story either as a headline or in a hidden manner.

Dismissal of certain stories deemed as old /tired especially if the stories are still very relevant.

Brand journalism- This is where media houses appear to be more focused on the physical looks of the journalists rather than the actual journalistic skills.

As a way forward, it was pointed out that that media houses should encourage and nurture citizen journalism. Additionally the media needs to continuously monitor and track stories.

DTM will continue to inform and engage the public on the importance of having a free media

For more information please visit MCK on www.mediacouncil.or.ke/