KENYAN PARLIAMENT CHANGES TUNE ON GENDER RULE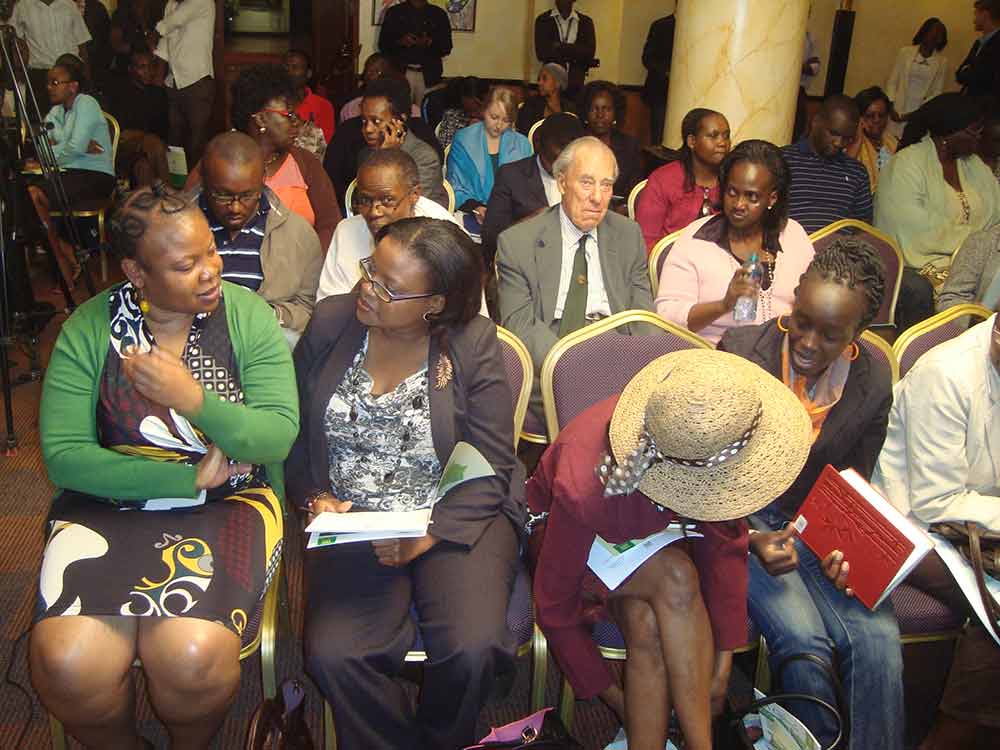 The two- thirds gender rule seems to be attracting new controversies across the political divide in Kenya. It could be due to the fact that time for its implementation has come faster than expected therefore appears irresistible.

Parliamentary chairman of Justice and Legal Affairs Committee chairman Samuel Chepkonga must have been caught unaware and opted for its amendment for further delay, till August 2016. He proposed that the two-third gender rule, be implemented progressively as opposed to the Constitution timeframe by end of August, 2015.

This was the deadline set by Supreme Court for the Parliament to come up with the best winning formula. It meant that by August 27, 2015 there should be an enactment of the two -third gender rule in National Assembly and Senate.

The Highest Court in Kenya set the deadline five years ago after it emerged that there was gender rule crisis and its immediate implementation was crucial. However, Parliament has dilly-dallied for all these years without making any efforts to legislate it.

Other Bills have been passed in record time, for example, the disputed Security Bill. When it comes to gender rule, it is met with standoff.

Why this stalemate just a few months to the deadline yet many good ideas, suggestions and formulae have emerged? The lawmakers must buy some of the opinions and come with consensus since time is running out.
There must be wide consultations including public participation in order adopt one of best formula from the suggestions coming up. Those that are totally opposed to the two-third gender rule hence irrelevant to equal representation could be ignored.

The parliamentary Justice and Legal Affairs Committee was under pressure to come up with a winning formula by May 27 and table it in Parliament for debate. Parliament will had three months to discuss it and enact it by August 27, 2015.

The new enactment is supposed to be effected in the next General Election to ensure at least 193 women are in the House. So whichever formula that would emerge for change, the bottom line is the minimum required number of female MPs must be achieved.

It is rush against time for MPs in the relevant committee. They must brainstorm day and night to come up with an undisputable formula. This is the reason why Mr Chepkonga as the committee chairman pushed for the amendment to allow for more time.

Mr Chepkonga has already tabled need for amendment as a Bill in Parliament to be debated upon by MPs. Citizens say depending on the numbers of MPs who support or oppose it, outcome is dictated by fear that more women MPs would be in Parliament.
Considering that female MPs are fewer than their male counterparts despite support of a few, it is likely that amendment might sail through to become an Act. Anticipation of this likely outcome has instilled fear, especially among female MPs.

Phoebe Asiyo, veteran retired politician has urged Mr Chepkonga to withdraw the Bill and let implementation take course. Even young women and like-minded gender sensitive men support Ms Asiyo's sentiments saying they too want immediate implementation.

"Women of this country have come from far and would not allow fruits gained through the Constitution, be watered down. Women must jealously and aggressively defend these rights by all means because it is for the good of all not just women MPs even men as well," she said.

Justin Muturi, Speaker of National Assembly, proposed scrapping of the 47 Women Representative seats and nominated seats and replaces it with 100 affirmative seats. He defended his proposal that an increase of a few seats would not be too costly to tax payers.
"There is need to scrape the 47 seats and nominations seats and replace it with 100 seats for persons with special needs in the society. For example, youth, marginalised communities, persons with disabilities and women," he suggested. And that is not costly because it justifies the need for little increment."

The sentiments by Mr Muturi attracted fierce reactions from women MPs, a section of their male counterparts and civil society groups. The women MPs wondered how Speaker of National Assembly could pre-empt his position. They also called for withdrawal the Bill by Mr Chepkonga saying it violates women's rights.

The female MPs led by Cecily Mbarire, chairperson the Kenya Women Parliamentary Association (Kewopa), claimed that Mr Muturi's opinions were regrettable and disgusting to women, especially to citizens who overwhelmingly voted for the 2010 Constitution. The others who opposed Mr Chepkonga and Mr Muturi were MPs Pricilla Nyokabi, Rachel Shebesh, Millie Odhiambo and Florence Kajuju, among others.
Kewopa wondered why the Speaker could utter such sentiments yet he is supposed to be neutral. They vowed to fight teeth and skin and mobilise the public to join them defend this right through peaceful demonstration.

Ms Mbarire suggested that there should be two seats in all counties reserved for women and thus would ensure 94 women elected instead of the current 47. She then said the remaining number can be found by clustering 100 constituencies with vast area in terms of geographic landscape coverage and reserve them for women.

"We have several formulae that Mr Chepkonga can borrow for legislation and be implemented than calling for amendments. We want this gender rule enacted as fast as yesterday," Ms Mbarire said.
Millie Odhiambo added: "This is the time President Uhuru Kenyatta should stand out and be counted by defending the two-thirds gender rule as provided for in the Constitution."


Raila Odinga, former Prime Minister and Cord leader also dismissed Mr Muturi's remarks saying it was careless statement made by a Speaker who should always remain neutral on parliamentary issues and guide MPs during debates. He wanted women to fight on and defend the gender rule.

"The two-thirds gender rule is now a right and not a privilege as affirmative action is. The right is as a result of long struggle to have more women represented in the House since they are not easily elected compared to men," he said.

The Opposition chief urged male MPs to support the two-thirds principle because it guarantees fairness in elective, nominative and public appointments to both gender. He emphasised that the two-thirds gender rule is a constitutional provision which cannot be brushed off by careless utterances.

"Mr Muturi's remarks were unfortunate and disgusting. As a Speaker of the House, he acts as a referee in match who takes no sides. But if he has already pre-empt his opinions of what is likely to happen on two-thirds gender rule then people know decision he is going to take," Mr Odinga said.

However, Mr Muturi argued that his opinions were not parliamentary decisions but only meant to enrich
debate. He promised to shed more light on his opinions and subject to change.
Article 81 (b) of the Constitution stipulates that not more two-thirds of the members of elective public bodies shall be of the same gender.

So far some of the formulae that have been suggested by women are; out of 290 constituencies, two constituencies could be combined to make 145 seats purely reserved for women. When added to the already 47 seats of Women Representatives, it would sum up to 192 hence no need for top up.

Another formula is to reserve 100 seats for women in all constituencies then nominate 50 women from each political party together 47 women representative will ensure 197 women in Parliament.
National Assembly Speaker's opinion to scrap Article 97 (b) and replace it with Article 100 has since been met with mixed reactions and the majority opposed to it.

Gender rule is among the legislations in the Constitution, whose implementation of five year timeframe were to end on August 27. Without enactment may render the Parliament dysfunctional. If it does happen, then all seats might be declared vacant (Parliament dissolved) a new elections called.

This is the reason why there are heated reactions among MPs, ideas, public debates, and demonstrations with each stakeholder trying to secure their interests. None of the MPs both male and female would want to go home this early hence protecting their full term tenure.
The Parliament has since extended the deadline to pass new laws stipulated by the Constitution.