LAUNCH OF THE MAJI NI USTAWI PROGRAMME AND THOGOTY FOREST MANAGEMENT PLAN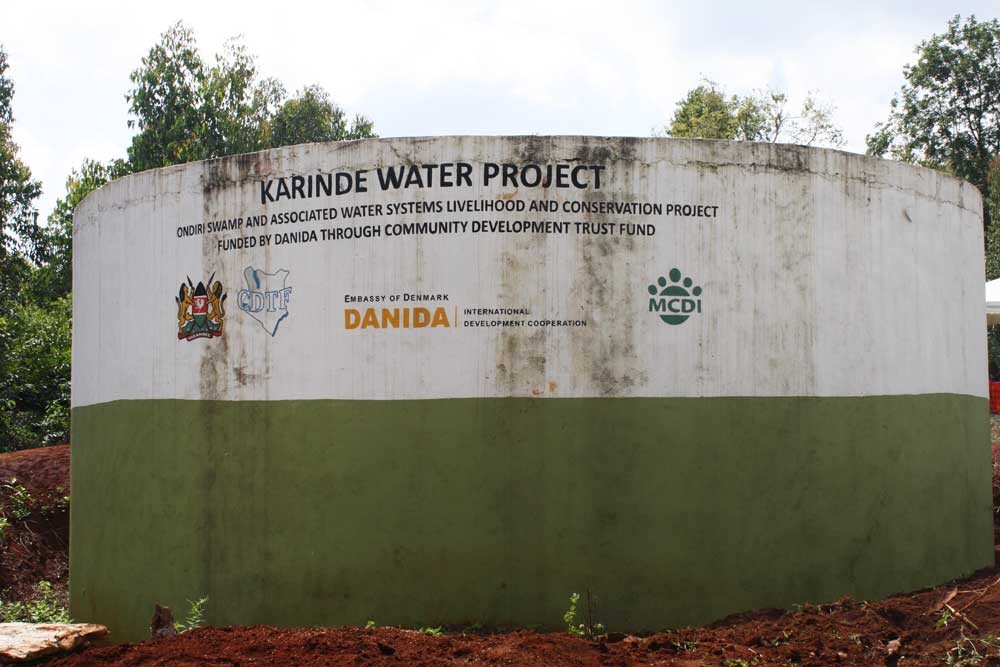 The Development Through Media (DTM) team was on 3rd June 2016, at a meeting held at the crowne plaza from 8.30am – 11.00am .The meeting was organised by Blue Ribbon Concepts Limited and Millennium Community Development Initiatives. The launch included a high level policy dialogue session and thereafter a community meeting at the Thogoto Forest, from 12.00pm followed.

The aim of the meeting was the official unveiling of the Maji ni Ustawi Programme and the launch of Thogoty Forest Management Plan and accompanying community water and sanitation projects in the area.

Blue ribbon concept limited, is a consulting and advisory firm that is committed to the growth and development of small and medium enterprises(SMEs) in emerging markets. Their approach to business development services provision is anchored on SME Investments and Growth Facility, which seeks to help growth oriented SMEs in emerging markets implement their ideas for growth.

MCDIs aim is to create awareness about existing environmental issues and facilitate communities to identify home-grown solutions. The organization disseminates information on solutions that have been applied successfully by communities in the country and other areas.

Maji ni Ustawi is a private sector led initiative driven by Blue Ribbon Concepts that seeks to promote and facilitate private sector investment in the Kenyan water sector. It demystifies the water sector to the general public. Capacity development for the Thogoto Community Forest Association has been one of the programs undertaken under this initiative.

A key presenter Philip Mwai of Blue Ribbon limited was one of the presenters who spoke on attaining improved access to water for all, current Kenya water sector, and types of investments required.
These issues were further elaborated. For instance on attaining improved access to water services for all, he pointed out that the Constitution of Kenya 2010(Cok) states that water is a human right. Vision 2030 calls for providing a utiliy sector i.e. water sewerage and electricity that is modern. Sustainable development goal 6, indicates that water and sanitation should be made available to all and should be sustainably managed.

Concerning the current Kenya water sector, Philip mentioned that 56% of all households have access to water,27.9 have piped water and 37.2 % obtain water from wells. Finally, 87% of revenue collection comes from urban areas whereas 9% comes from rural areas.

Pertaining to the types of investment required to improve the water sector, Mr Mwai stated them to be knowledge from experts, good water infrastructure such as superior sewerage system and financial resources.

As a way forward participants were encouraged to take a greater interest in the water sector and also see how best to solicit for funds to continue carrying out the various water projects.

DTM will continue to support work around water and environment.
For more information please visit
https://majiniustawi.wordpress.com/about/
www.blueribbonkenya.com/
www.mcdikenya.org/