CONFERENCE OF THE GREAT LAKES REGION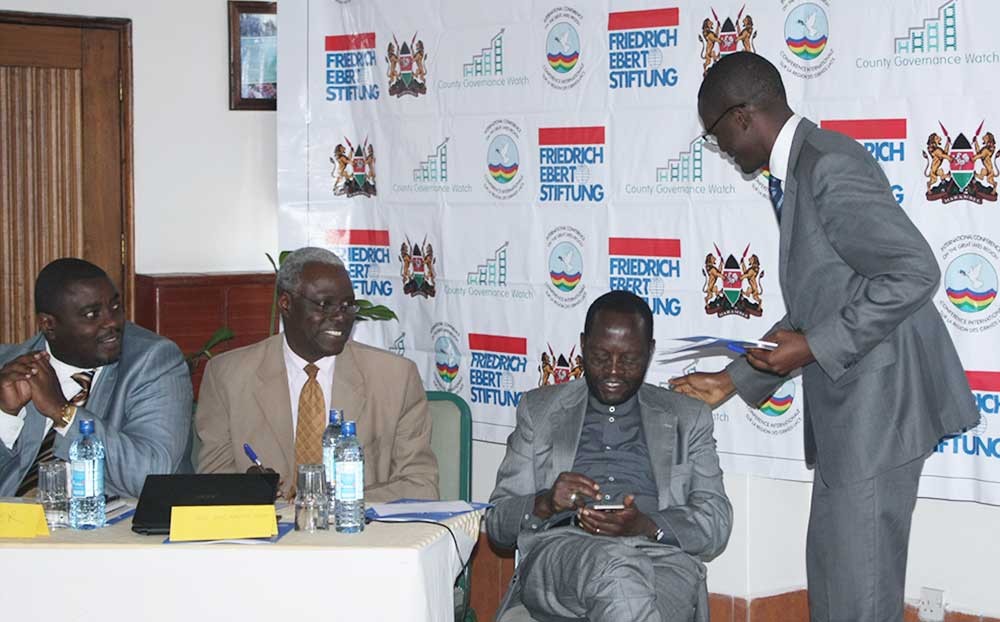 The Development Through Media (DTM) team was at the Democracy and Good Governance Forum held at Hotel Comfort on 2nd February 2016. The meeting was held under Frederich Ebert Stiftung (FES)'s Programme on Capacity Building, Innovation, Knowledge Gathering, Sharing and Building Networks. It was organised by the Kenya Chapter of Civil Society (CSO) Forum under the International Conference of the Great Lakes Region (ICGLR).

FES aims to strengthen the democratic space and improve the political, social and economic conditions for development. The Foundation does this through capacity building, policy development and promotion of dialogue on contemporary issues among diverse groups.

The meeting brought together key actors in the sector whose inputs are intended to strengthen the ICGLR CSO Forum. Such input could for example include the generation of key recommendations that would influence the advocacy outcomes for follow up and implementation.

The forum therefore provided a platform for CSOs to share experiences, lessons learnt and best practices. For example, it was suggested that an audit of the role CSOs played in the last General Elections be undertaken so as to determine how best to improve CSO engagement in Kenya's electoral process ahead of the next general elections. Discussions were also held on how to involve CSOs in Civic and Voter Education, peaceful conduct of elections as well as to ensure their credibility. In addition, the partnerships established between CSOs and the Independent and Electoral and Boundaries Commission (IEBC) and other players were looked in to, so as to improve the usefulness of such partnerships in future elections.

Participants also explored opportunities for creating synergies among CSOs. This involved a mapping exercise of CSOs capturing their geographical reach at the County and grassroots levels.
Finally, the meeting emphasised that member organisations must be knowledgeable on ICGLR matters as this would lead to active and fruitful engagements.

As a way forward, participants agreed that there was need for greater understanding of ICGLR issues through capacity building sessions for member organisations.

Overall, there was a general consensus that this was a great initiative and that it should be sustained through frequent follow up sessions.

DTM will continue to support the stakeholders in their endeavours to inform and engage the public on key issues of Democracy and Governance.

For more information please visit the FES, County Governance Watch and International Conference on Great Lakes Region websites.